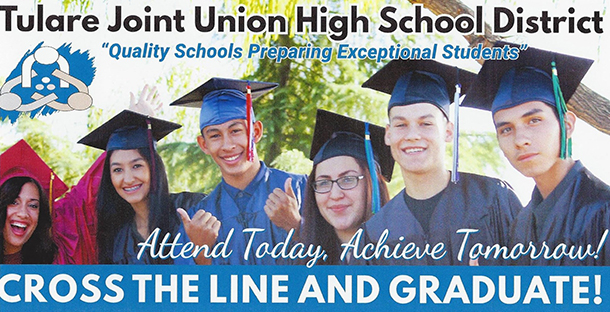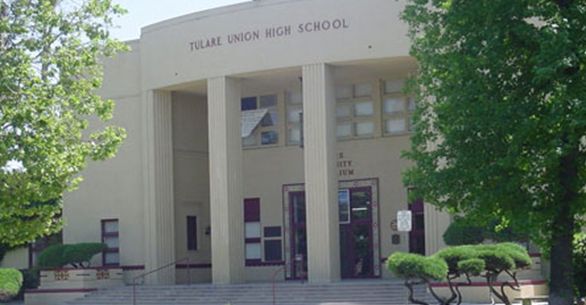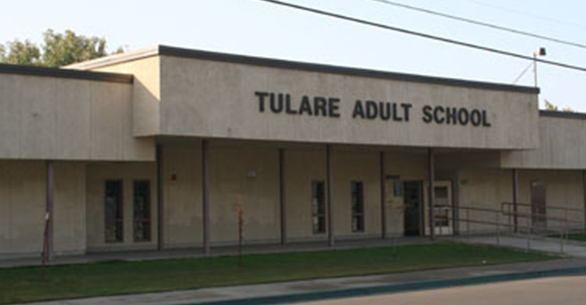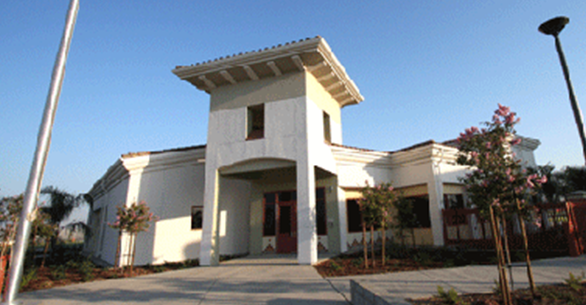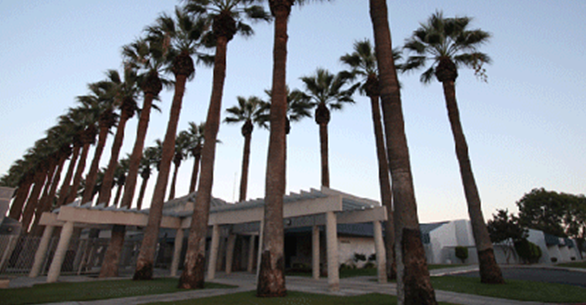 Welcome To tJUHSD
Message from our Superintendent
Dear TJUHSD Families,
It is hard to believe that we are at the end of the 2022 school year! Even though the year started with many unknowns, it has been great to be able to cheer on our students as they participated and excelled in a variety of co- and extracurricular activities.
Our spring sports teams finished their seasons strong. Multiple teams won league championships and the following teams made it to the playoffs: TW and MO baseball; TU, TW and MO softball; TU, TW, and MO boys tennis with TU making it to the valley championship game. TW placed third overall in division 2 boys swimming and TU placed 7th. Congratulations also to Ava Olson on her division 2 swimming valley championship in the 200-yard individual medley. Ava is a junior who not only took first place with a time 2:05.02 but also broke the valley record. More exciting news in our swimming program as Tulare Western's 200 freestyle relay team composed of Aidan Champagne, Duncan Champagne, Luke Fernandes, and Riley Duffy also won a valley title. TUHS, TWHS, and MOHS all had athletes who competed in the track and field section championships at Buchanan High School. Congratulations also to Tulare Western's baseball team for their recognition as the top academic baseball team in the central section with a GPA of 3.72. We are very proud of our student athletes and their accomplishments. We will also continue to cheer on our graduates who have committed to play a sport in college.
During this semester our students also competed and excelled at the College and Career Tech Expo, Science Olympiad, Future Business Leaders of America (FBLA) state competition, and Odyssey of the Mind competition. Tulare Western's Odyssey of the Mind team qualified to compete at the world final competition. They traveled to Iowa State University to compete along with more than 860 teams from across the United States, Poland, South Korea, and Switzerland. Tulare Western's team competed against 54 teams in their division and placed 5th overall. Congratulations to Erika Muller, Dani Martinho Brewer, Athena LaQue, Alondra Becerra-Lopez, Jalissa Guajardo, and David Zavaleta! Students from Tech Prep High School and Accelerated High School also competed at the Step Up Youth Challenge and were recognized for their innovative ideas. Congratulations also to Nalani Ginn, a Mission Oak student, who was highlighted in a television segment through KSEE 24 for her character. Again, we are extremely proud of our students and their success!
Congratulations also to our FFA program for being selected as one of the non-profit organizations of the year! Our program was nominated for this honor by our state legislator, Devin Mathis. The California Association of Nonprofits (CalNonprofits) will be hosting a luncheon for the selected honorees on Wednesday, June 8 in Sacramento. Our FFA students also continue to excel. We have 21 students who earned their state degree and nine students recognized for their proficiencies. Congratulations to the following students for their accomplishments:
Sequoia Section Stars
Avery Coelho - Star in Agriscience
Dawson Faria - Star in Agriculture Placement
Owen Allen - Star in Ag Production
Speaking Results
Isabella Ribeiro - 3rd place in the state prepared public speaking
Proficiencies
Sophia Gomes - Ag Education - Top three in the state
Avery Coelho - Agriscience Integrated Systems - Top three in the state
State Champions
Avery Coelho - Star in Agriscience
Avery Coelho - Agriscience Research project in Food Products and Processing Systems
Avery will move on to compete at the national FFA competition in October in both of these areas.
We would also like to recognize the Sierra Vista High School staff for being selected as a 2021–2022 school of excellence. This highest distinction award is given to schools who meet the rigorous usage standards required in the use of Imagine Edgenuity.
Our sites have also taken time during these past few weeks to recognize the accomplishments of our seniors. We have seniors who will be transitioning to college or a university, enlisting in the military, as well as joining the workforce. This past week over 150 seniors participated in a job fair and had the opportunity to apply for a position with a variety of local businesses. We would also like to thank all of our community organizations who recognized our students with scholarships. We wish our seniors the best and look forward to hearing about their success.
For our 2022–2023 freshmen, sophomores, juniors, and seniors, we are excited to continue to expand our opportunities in the performing arts. We will be offering dance and choir to our comprehensive sites and Sierra Vista Charter High School students. If you are interested in any of these opportunities, please contact your counselor as soon as possible. If you are taking a summer school class, just a reminder that classes will start on June 15 and will end on July 14. School will start at 7:30 a.m. and will end at 3:00 p.m. The 2022–2023 calendar is also linked here.
We would like to wish our students, families, and staff a safe and wonderful summer. We look forward to seeing you in August.
Please see our TJUHSD Newsletter.
Sincerely,
Lucy Van Scyoc
Dr. Lucy Van Scyoc
TJUHSD Superintendent